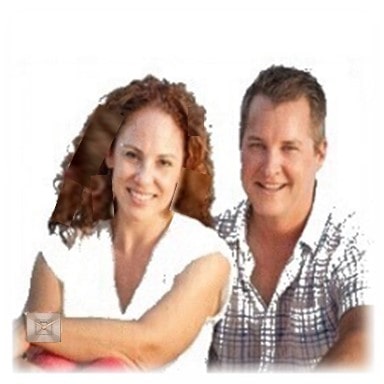 Pumps Selection came into being when we DIY HO (Do-It-Yourself Home Owners) set out to become educated pump shoppers.
We have a very busy schedule with never enough time for everything we need and want to do. We began shopping for pumps on the internet and discovered it was difficult to find one site that provided all of the information for which we were searching.
Thus this website came into being. We spent a significant amount of time reviewing pump features, difference between pump types and pump manufacturers. Since we documented our research we decided to share it with you so you might more easily discover which pump is best for your pumping needs.
Learning about sump pumps has become very important for us because we live in a high water table area so our sump pump runs even when it isn't raining. When those heavy rains come we used to sit by the pit and watch the water almost overflow because our pump and pit could not keep up. The best thing we ever did was install an additional sump basin.
Now we have two sump basins with two pumps in each one. That way we have a primary and a battery backup sump pump in both. We use a Sumpro auxiliary power unit which converts DC to AC so one of our primary pumps can run when the electricity is on or off.
Four pumps is an overkill most of the time, but when we had a seven inch rain storm in two days we lost only one pump and our basement did not flood. Our basement is finished and a flood would cause such a mess, result in potential mold danger, damage our personal property and take days to clean up. With four pumps, we sleep at night and leave our home worriless.
Since our sump pumps are so active, we decided over twenty years ago to learn how to install our own sump pumps. At first it was rather intimidating. We wondered what was under the basin cover that could keep our finished basement so dry. We decided to find out and are we glad we did. Now we can put in a new pump and check valve whenever it is necessaray without waiting for a plumber. And that's how we learn a lot too.
Each of you has different needs so there is no cookie cutter answer. Thus we have compared many pump features so that you can determine which feature is most important and discover the pump that best meets your specific need.
From time to time we find it necessary to talk with the manufacturer, find manufacturer pump specifications and manuals, or watch installation videos. To save you time we are providing those items on this site as well.
If you are new to pumps, we desire to help you increase your knowledge so you can become a educated home owner. We believe knowledge reduces stress of the unknown.
We hope you will find this site helpful. Let us know.
Many product links found on this website are from Amazon. As an Amazon Associate we receive commissions from qualifying purchases.
Happy Sump Pump Learning And Shopping!